Create memories that last a lifetime with Celebrations - The House of MG's event planning and management team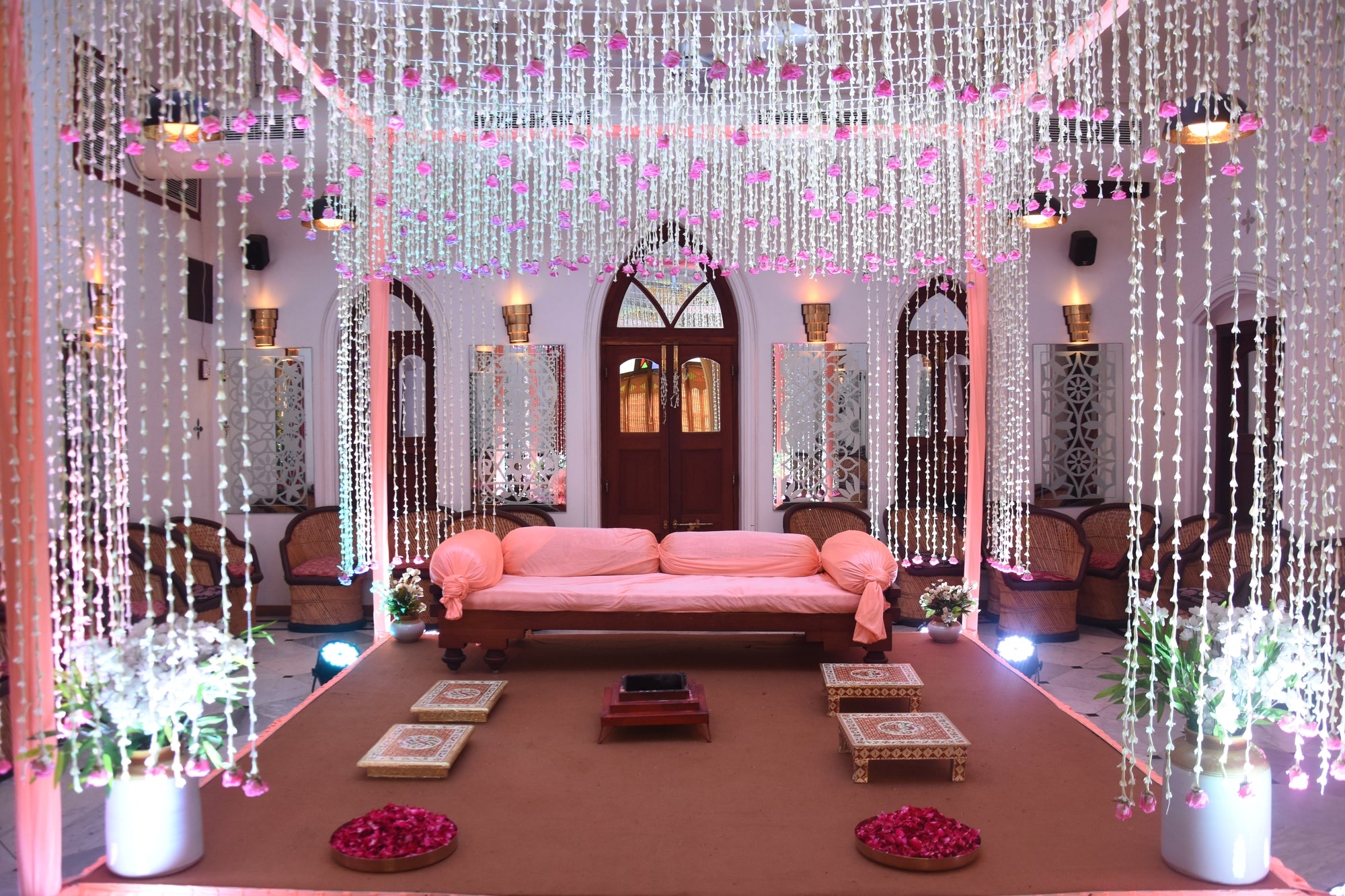 The House of MG, with its palatial grandeur and homelike charm venues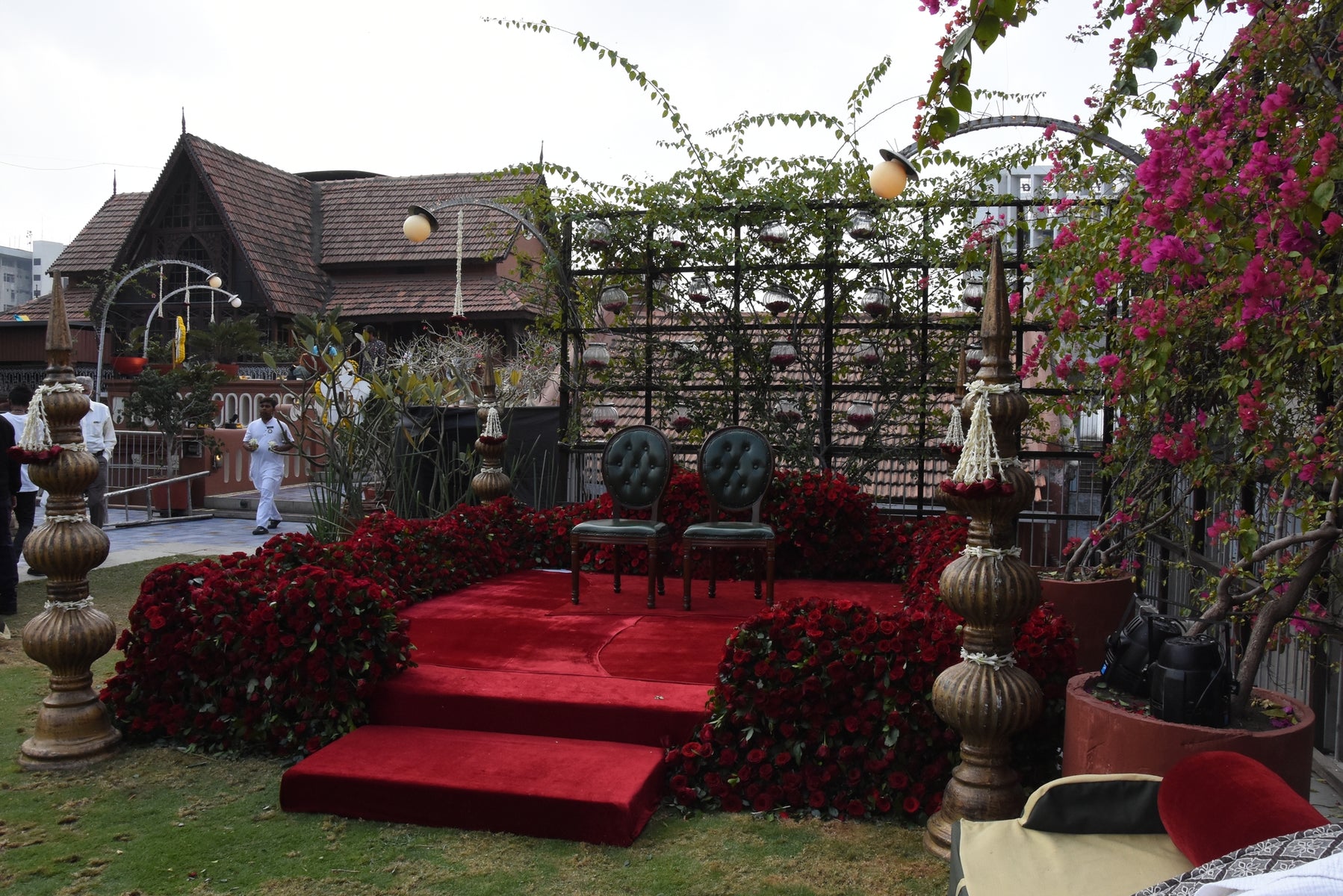 Make your special occasions even more memorable with Celebrations at The House of MG.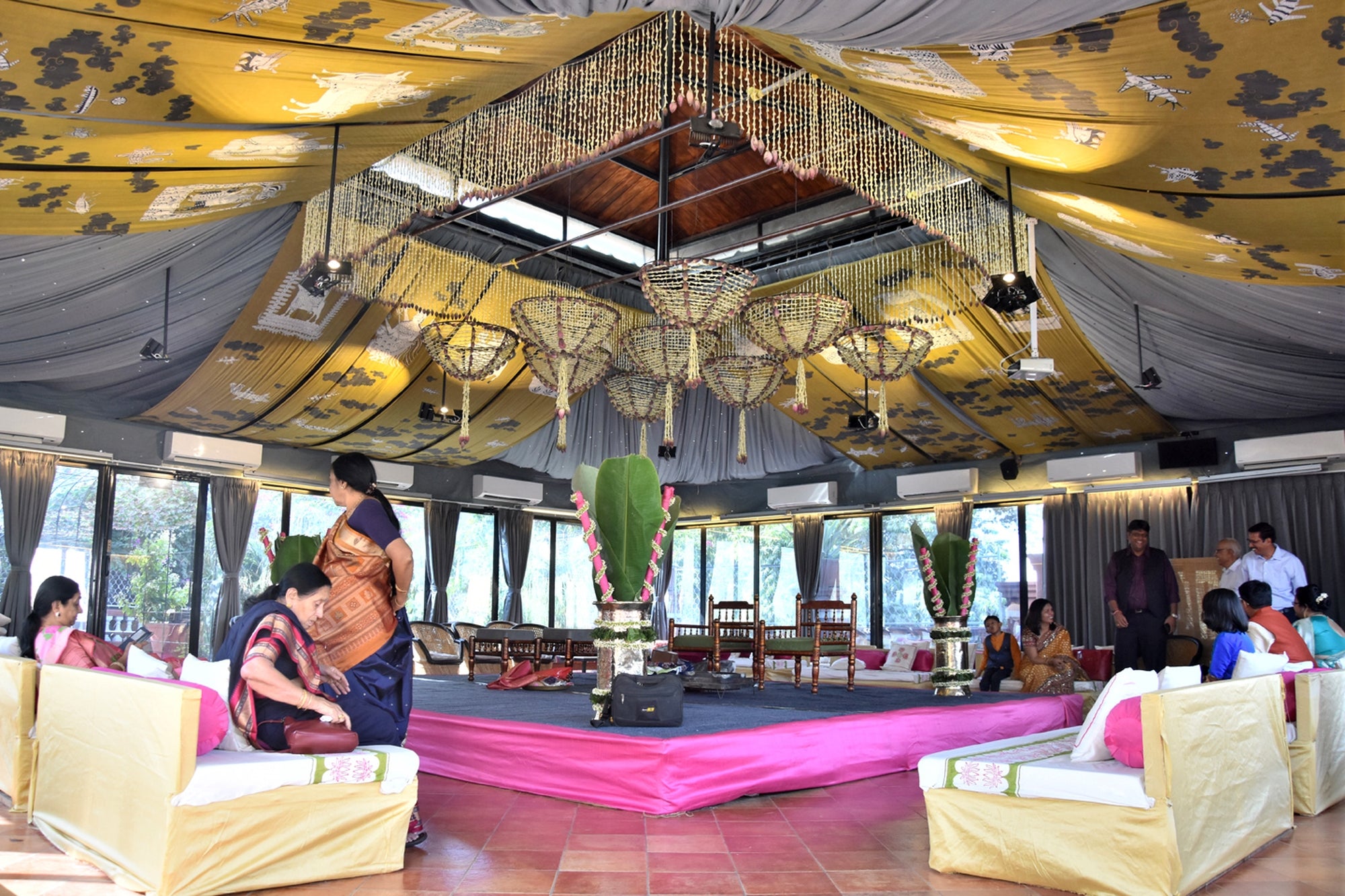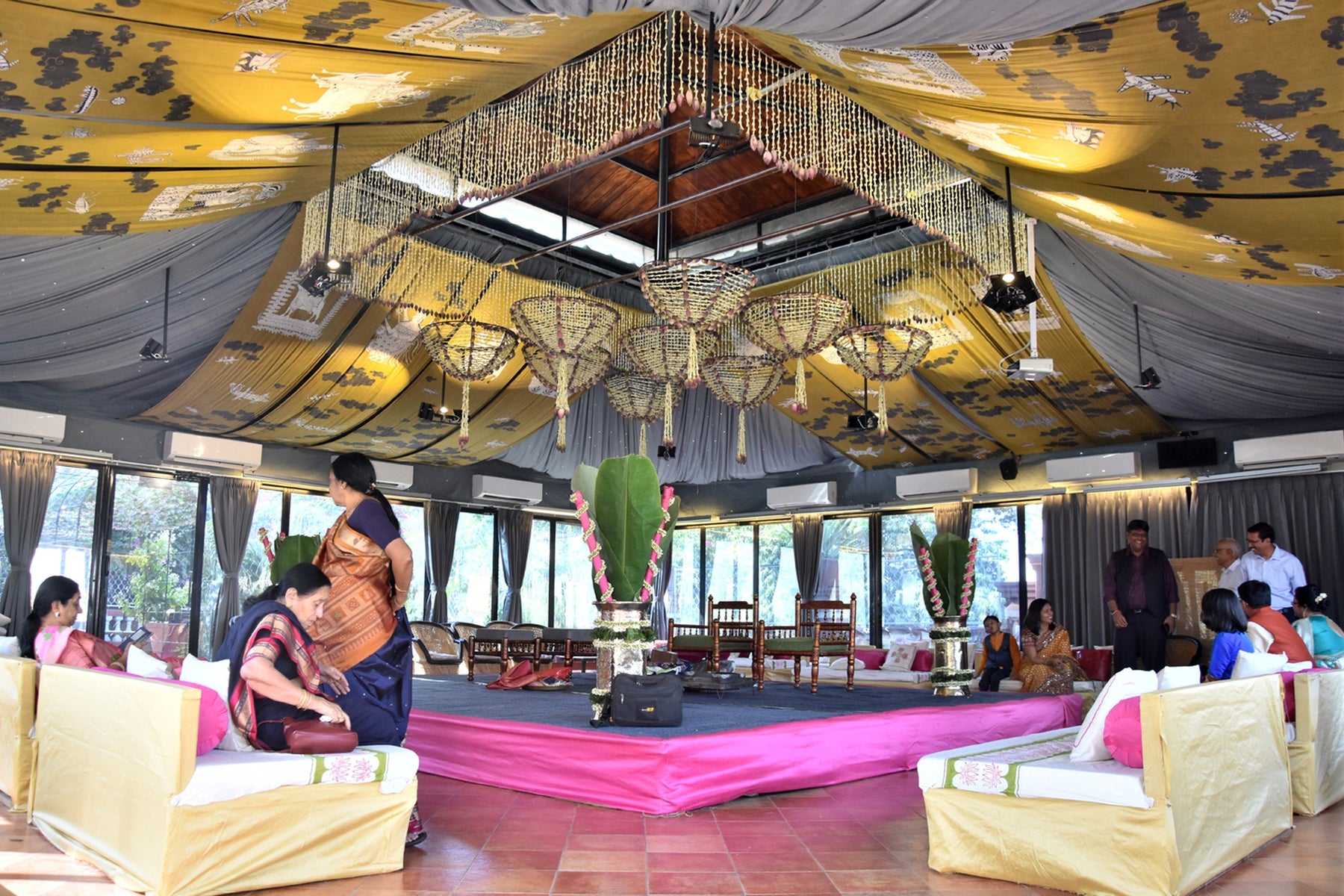 Create timeless memories and celebrate life's special moments
Elevate your event to new heights of elegance and style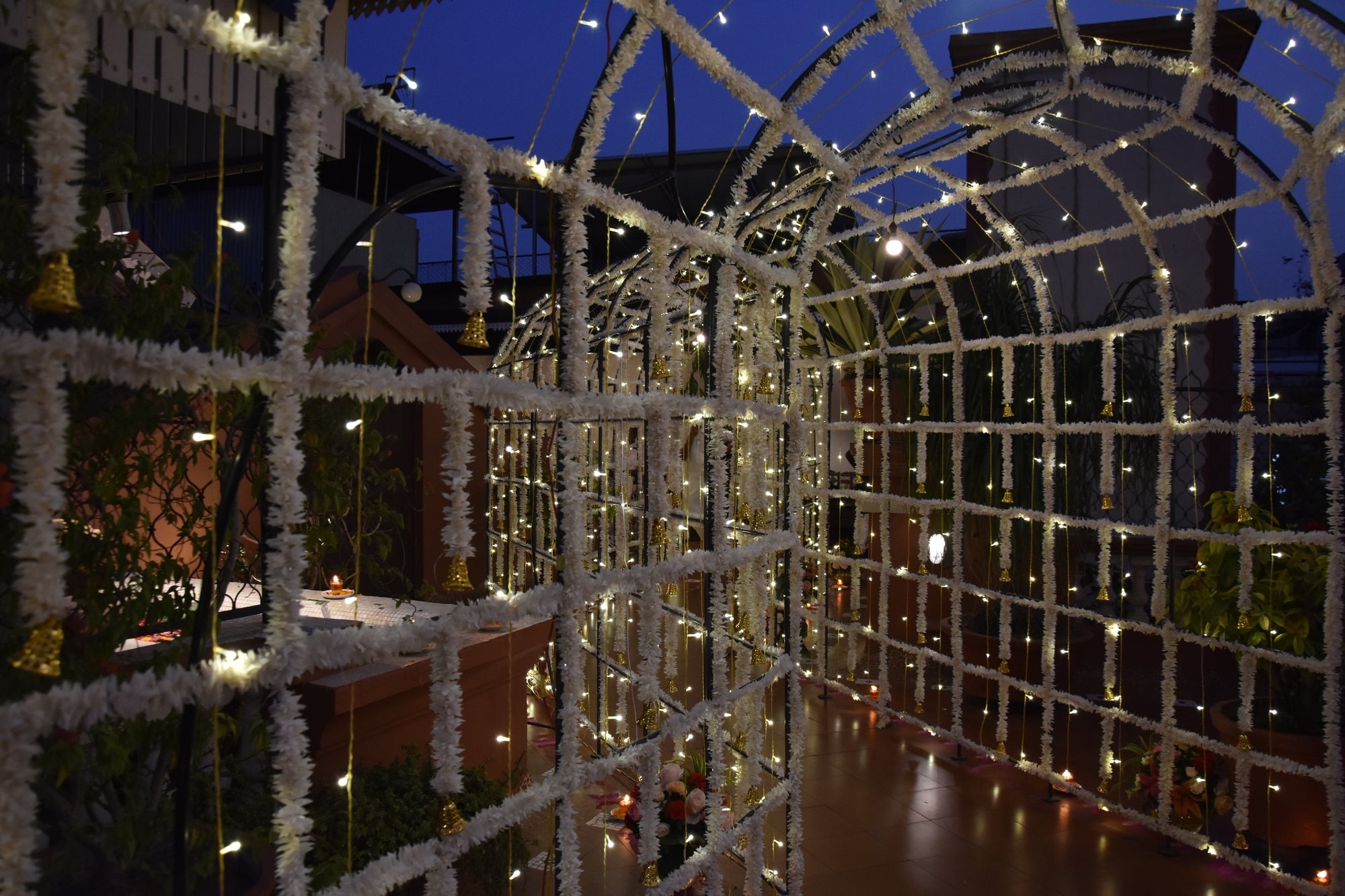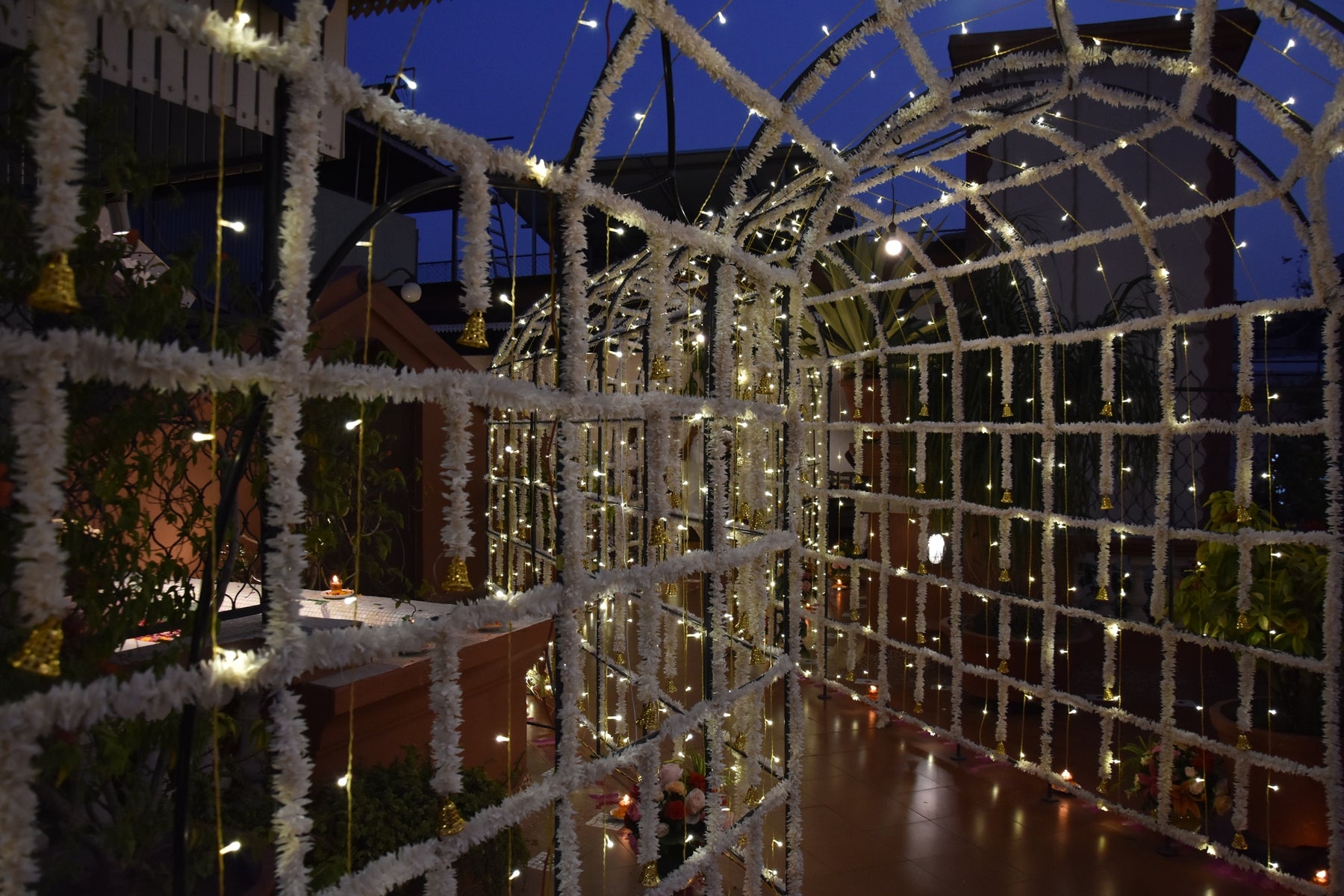 Experience the perfect blend of sophistication and warmth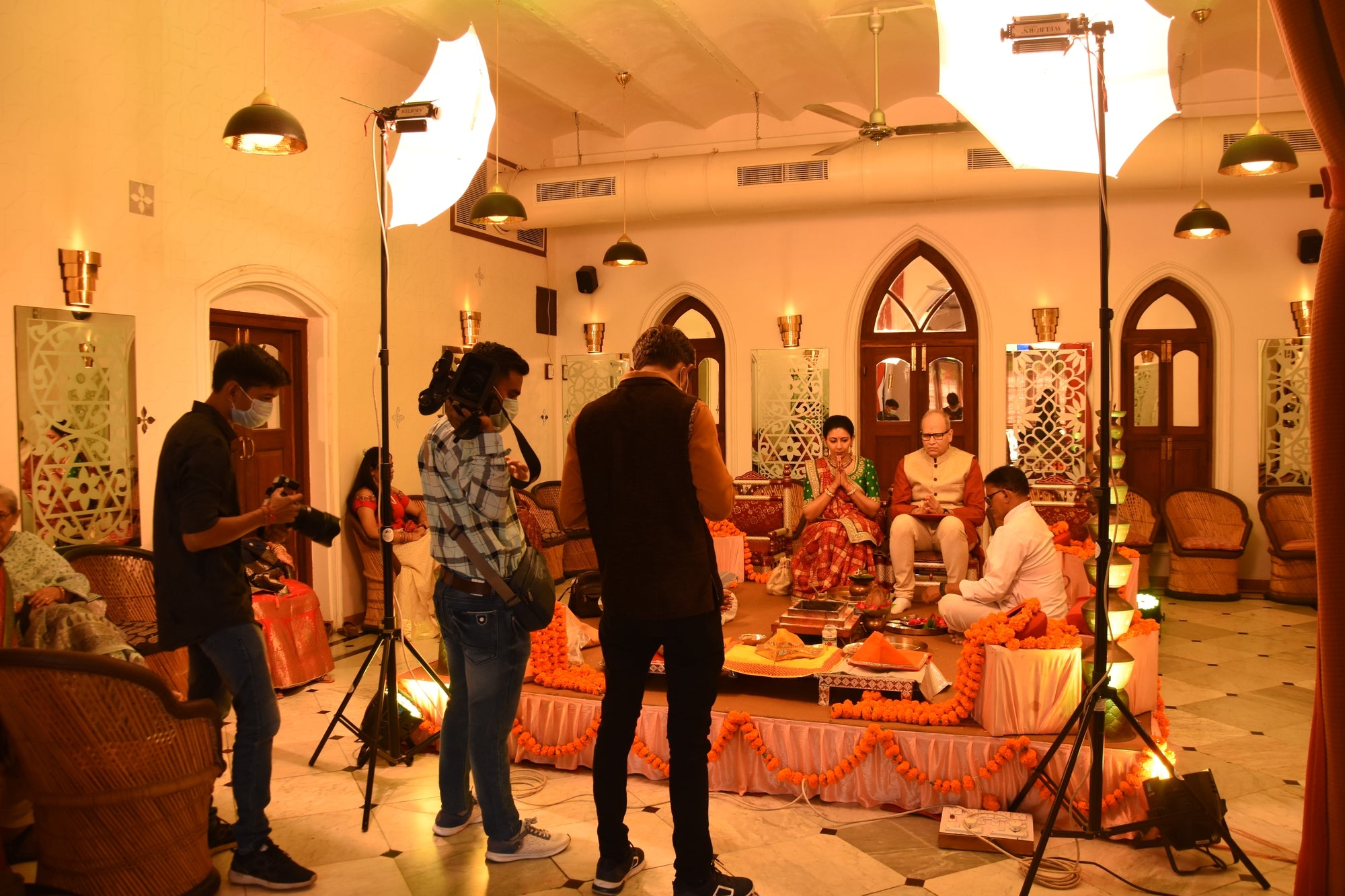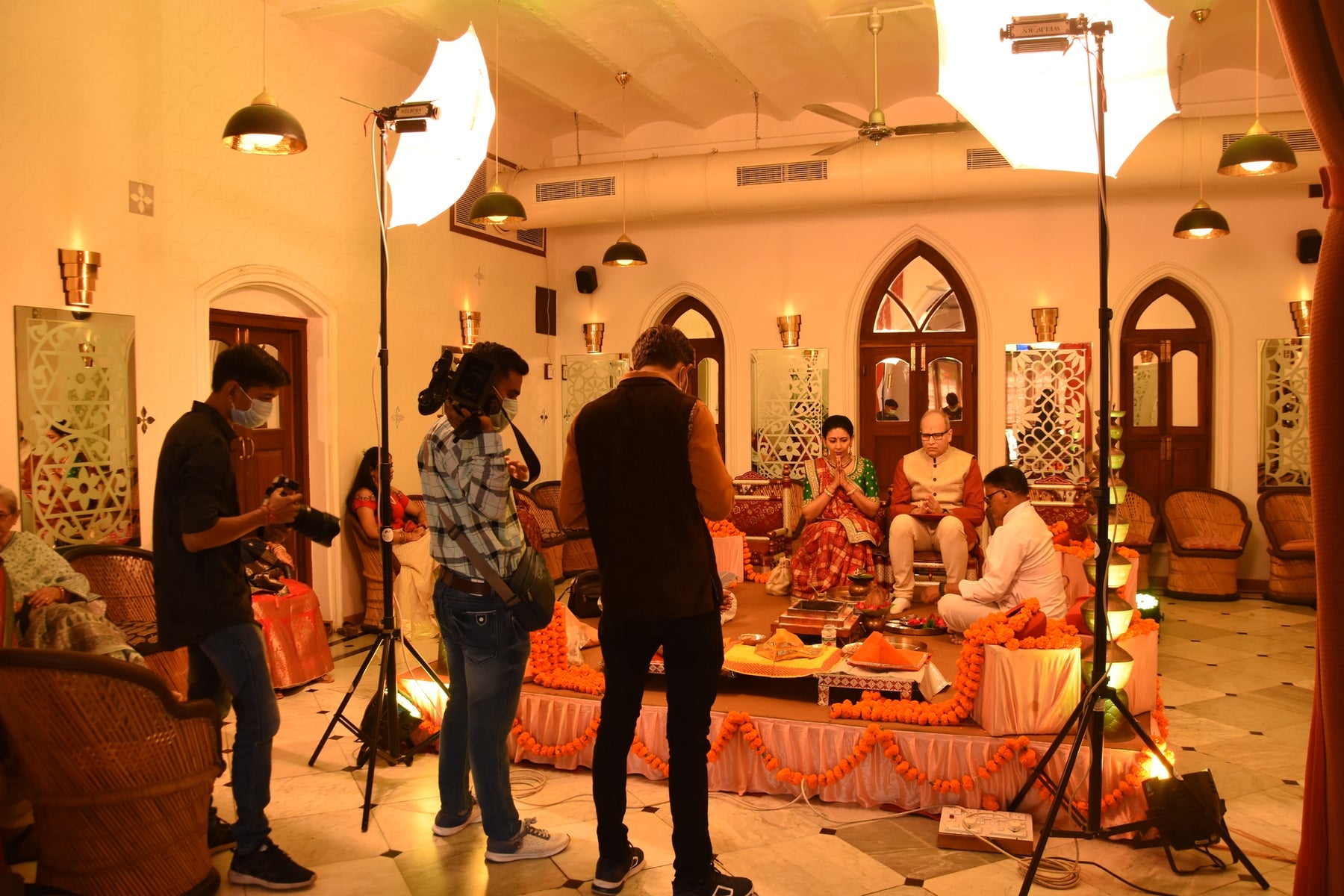 A perfect venue for intimate gatherings and celebrations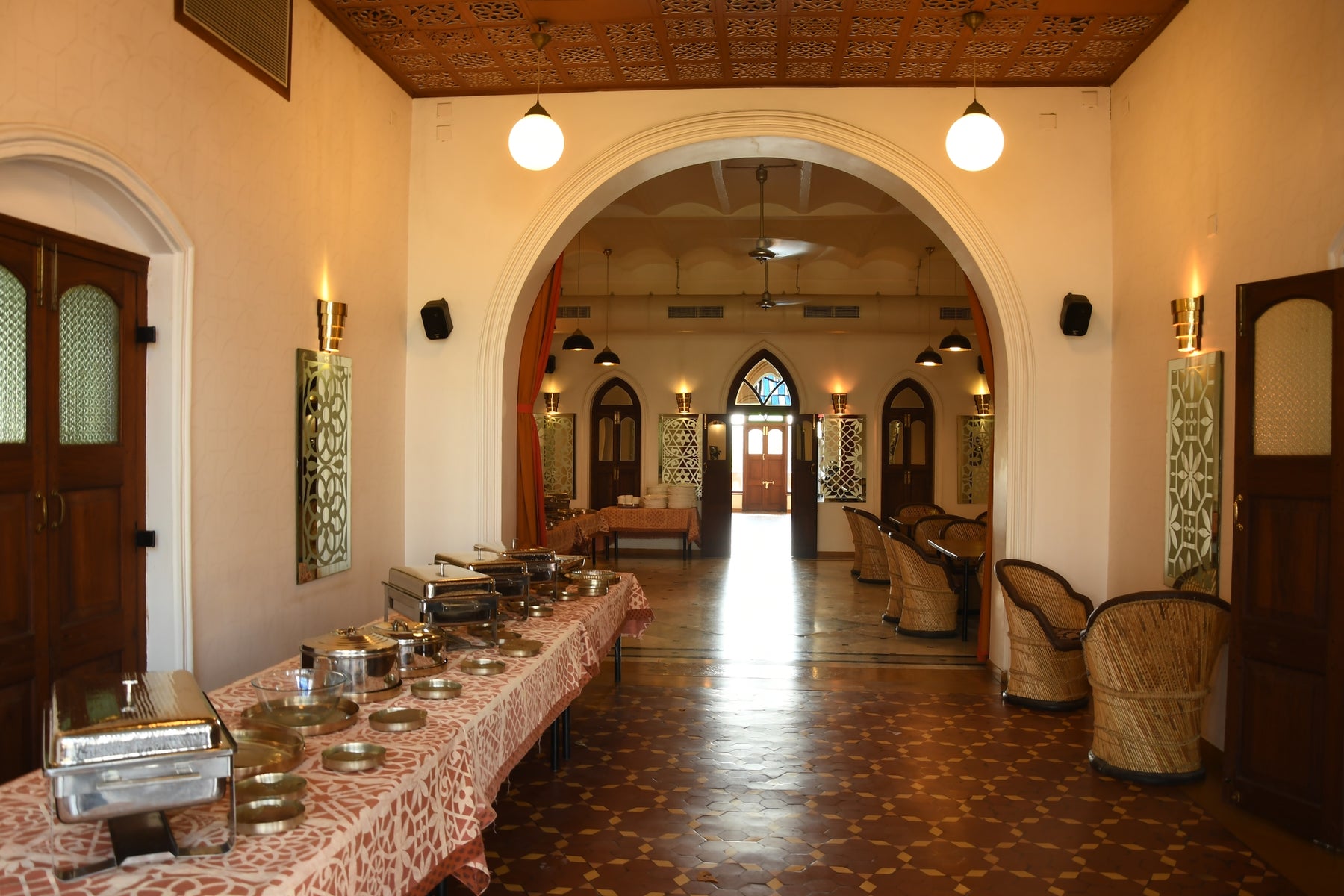 Make your special occasion unforgettable with the impeccable service and ambiance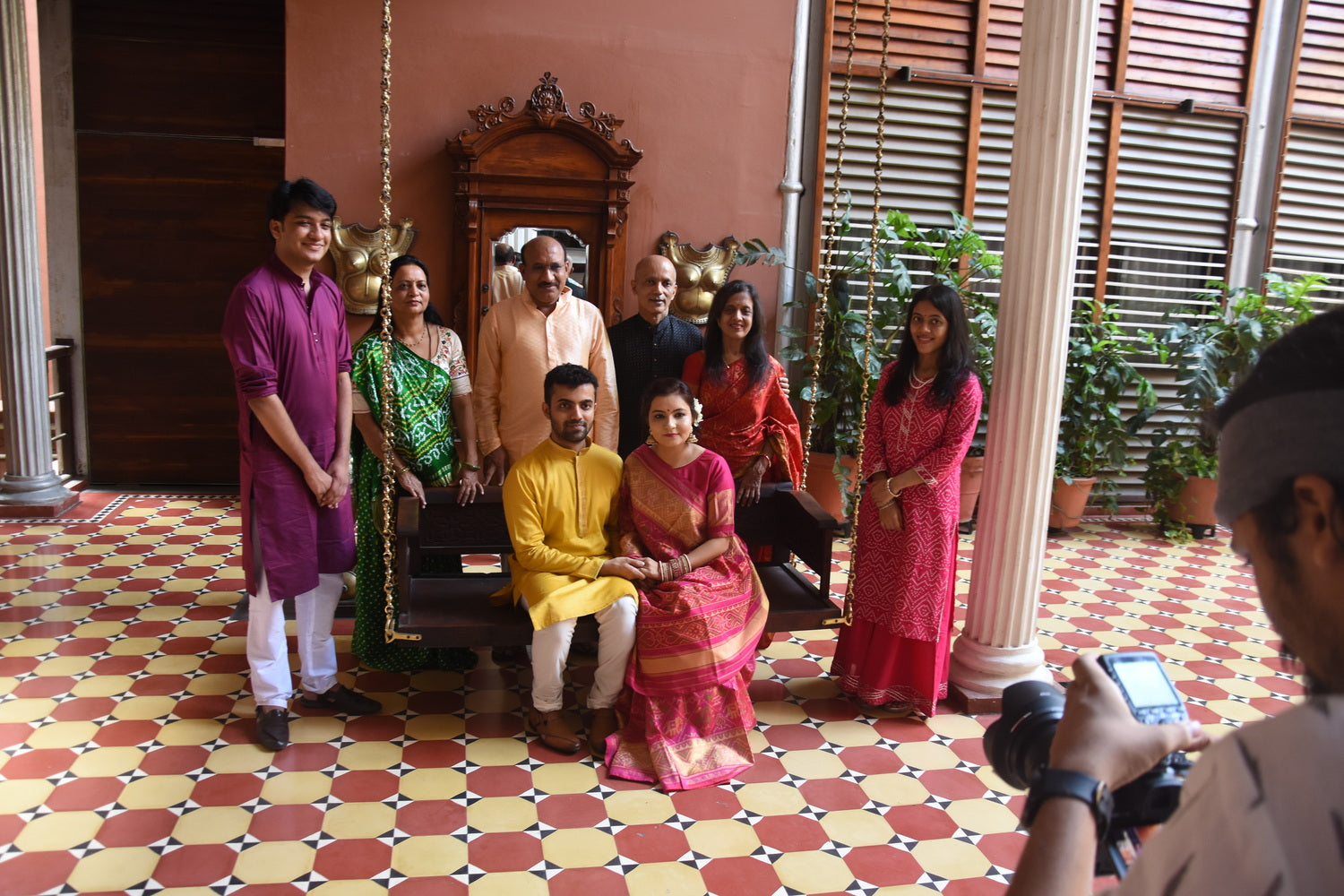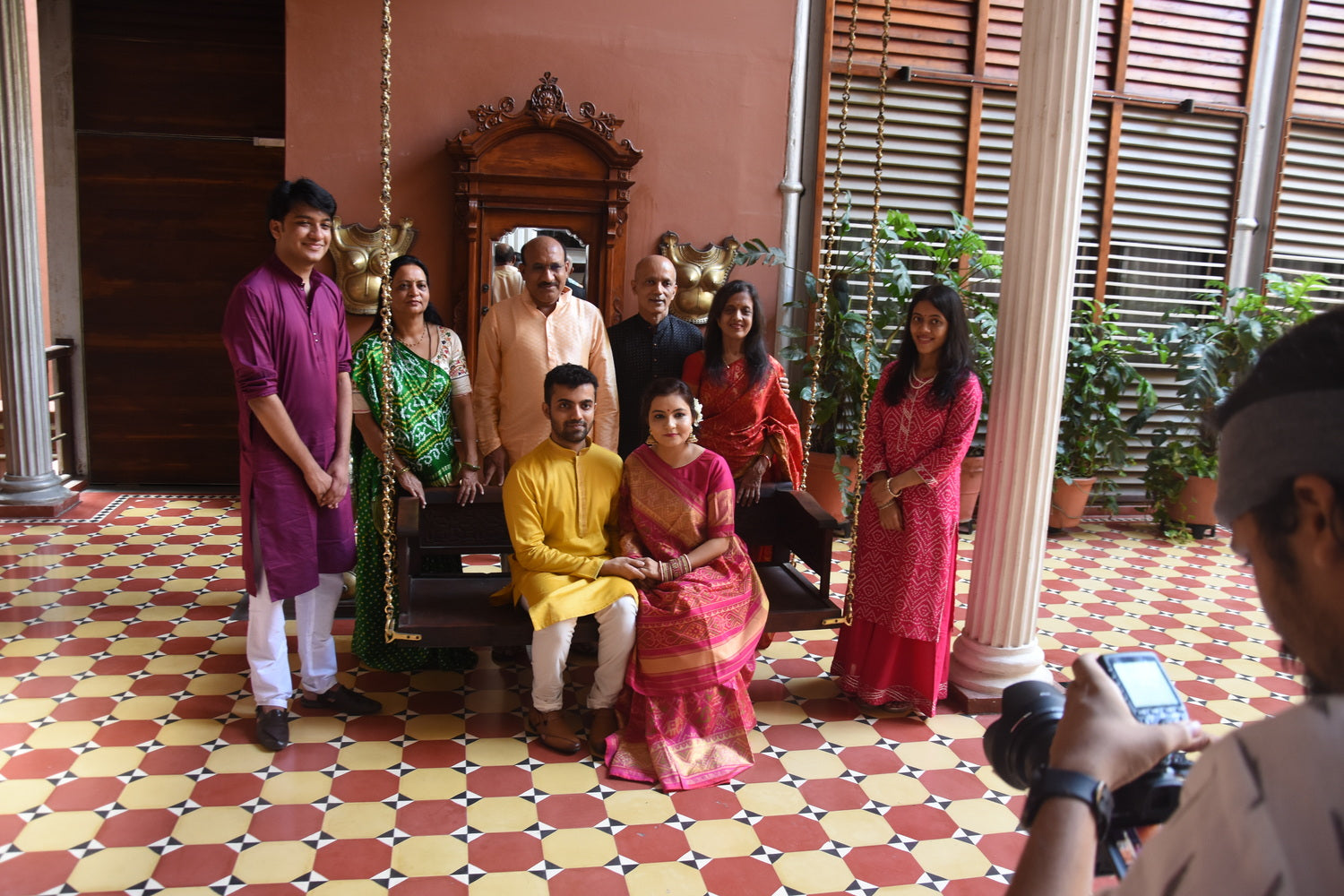 Let the breathtaking decor and world-class amenities leave your guests in awe
The House of MG, with its palatial grandeur and homelike charm, offers you an iconic Heritage destination to celebrate your special occasions. After all, you are in India's first UNESCO World Heritage City, why would you want to go anywhere else?! We will take on all the preparation for you and organise a memorable event.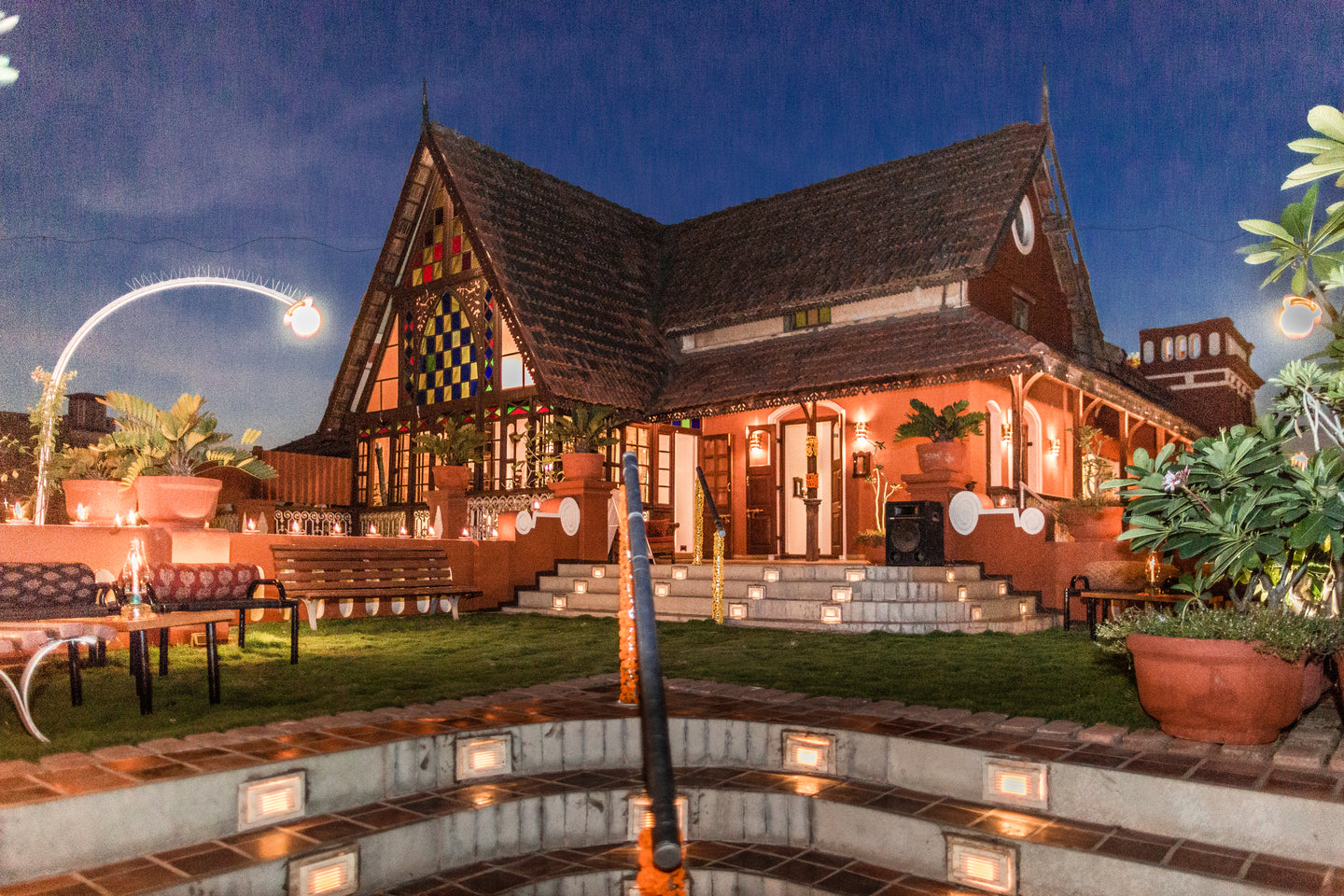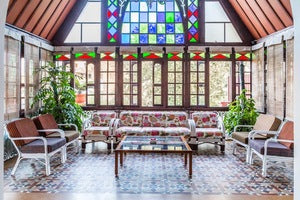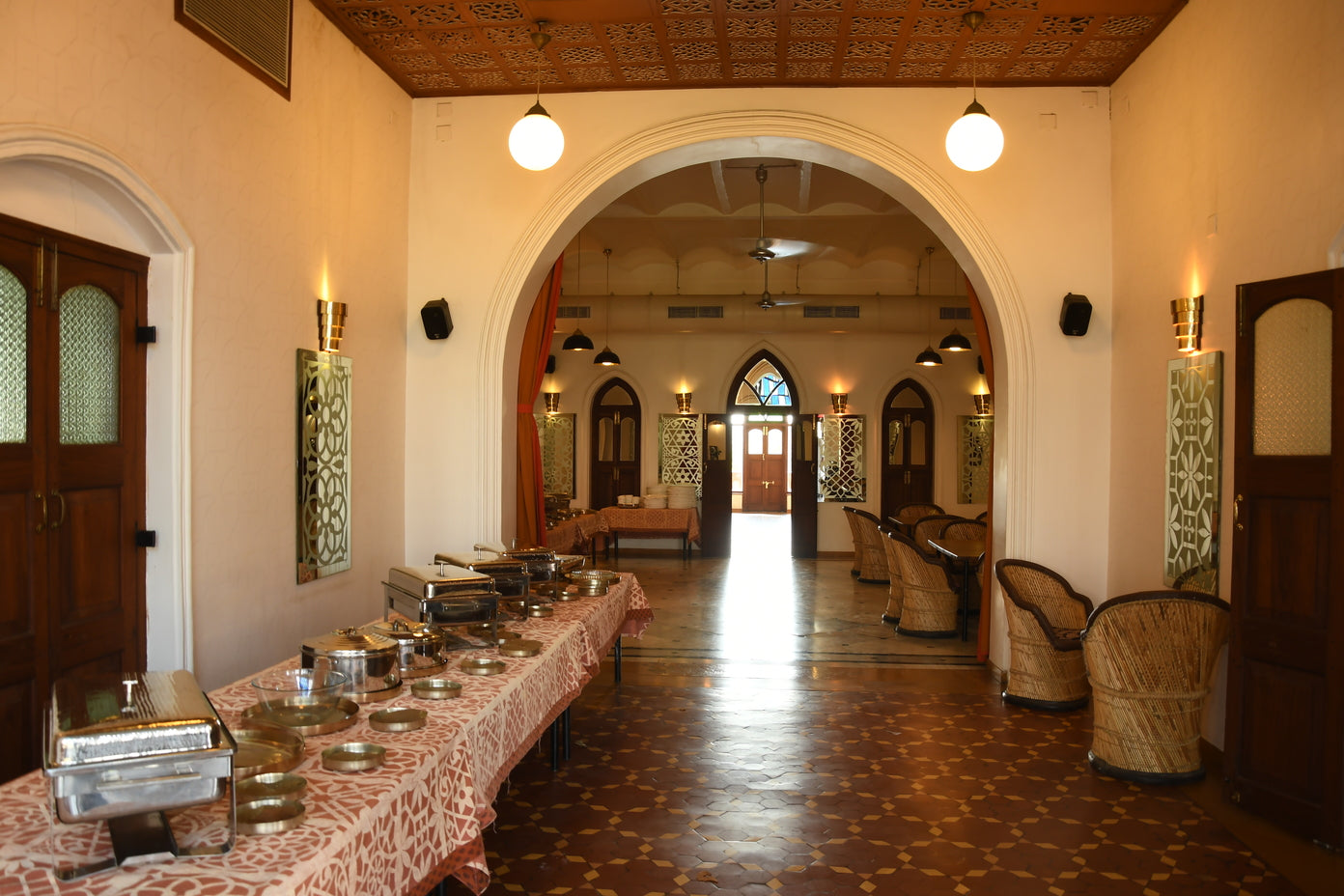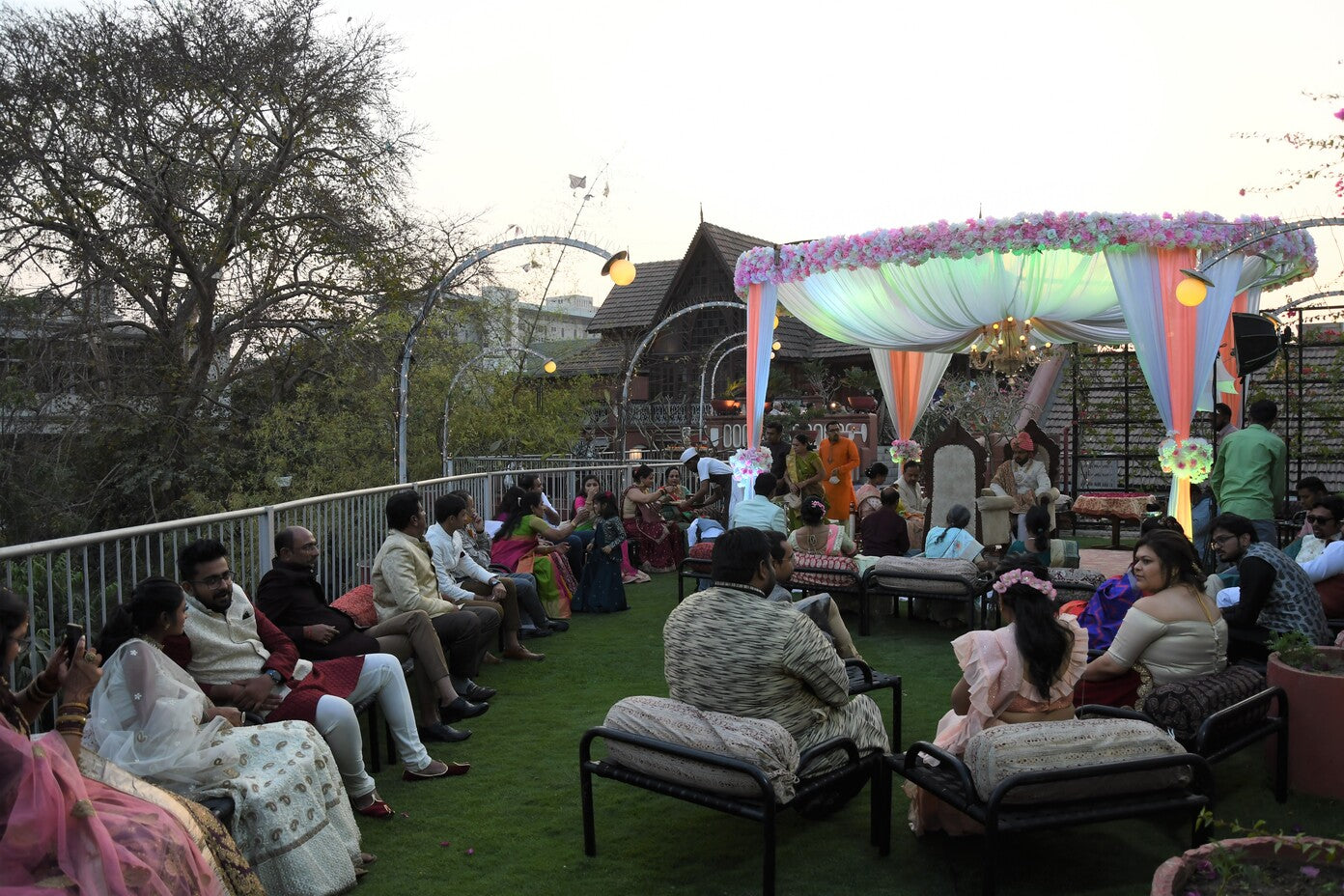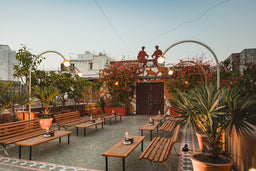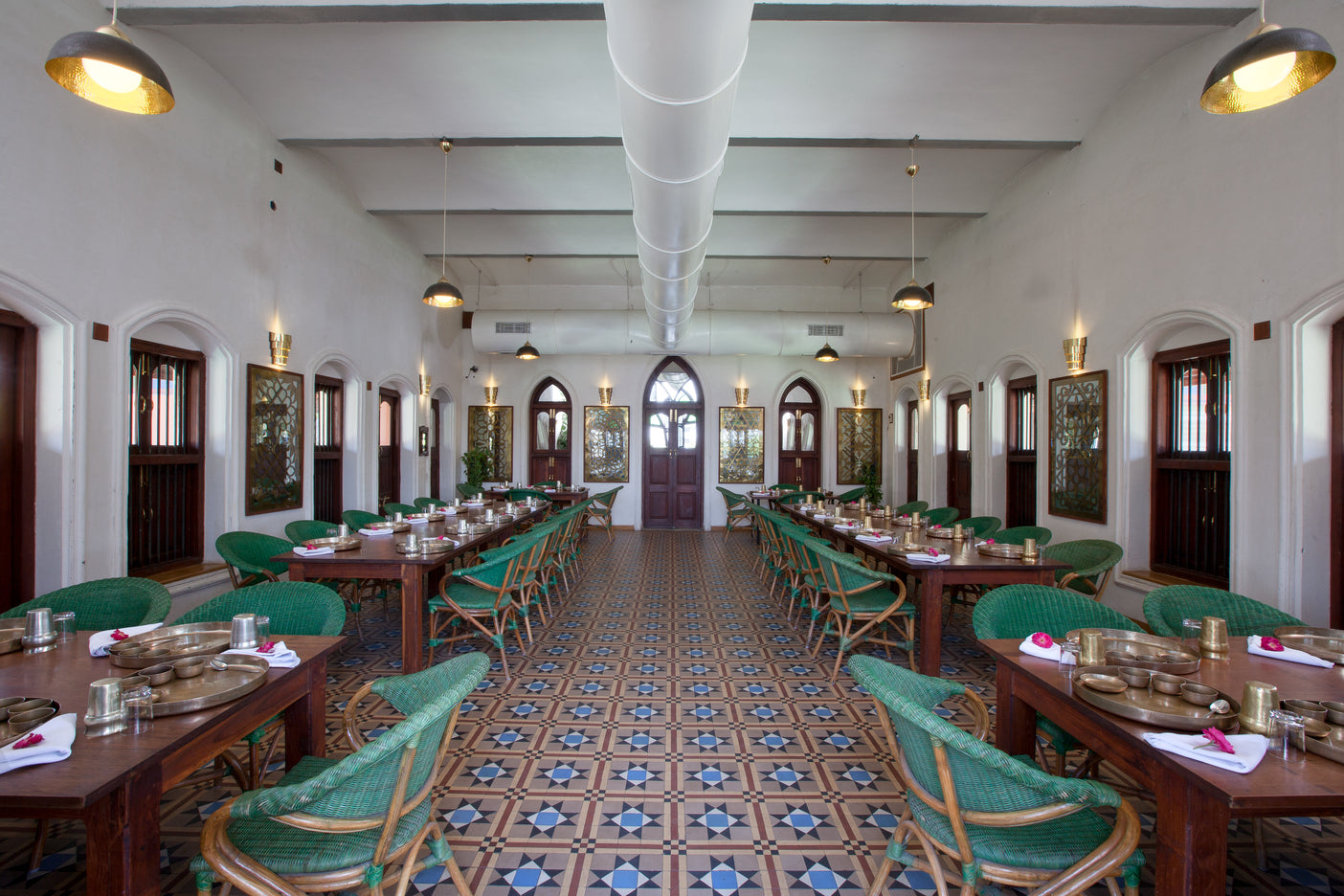 Weddings | Social Gatherings | Birthdays
Agashiye Lounge And Garden
As the name suggests, Agashiye Lounge & Garden is a beautiful lounge area with a sprawling terrace garden outside. It's another spectacular and personalised wedding venue for ring ceremonies, banquets and parties that can spill out onto the open air garden with lush pink bougainvillea, a beautiful fountain and large trees in the backdrop.
It can host up to 200 guests
Weddings | Social Gatherings | Birthdays
Dev Viman Hall & Cottage
The grand space on the terrace of The House of MG, overlooking the exquisite Sidi Saiyed Mosque and with its massive mobile of flying gods to bless the proceedings, this is a unique luxury venue for weddings, parties and events. Dev Viman is an air-conditioned venue with a complete AV system and an independent entrance. It has a small open air terrace for those who wish to step out and admire the bustle of the street outside the mosque. Adjacent to it is the beautiful wooden 'bunglee' (cottage) that can host more intimate meetings or meals (for upto 20).
It can host up to 120 guests.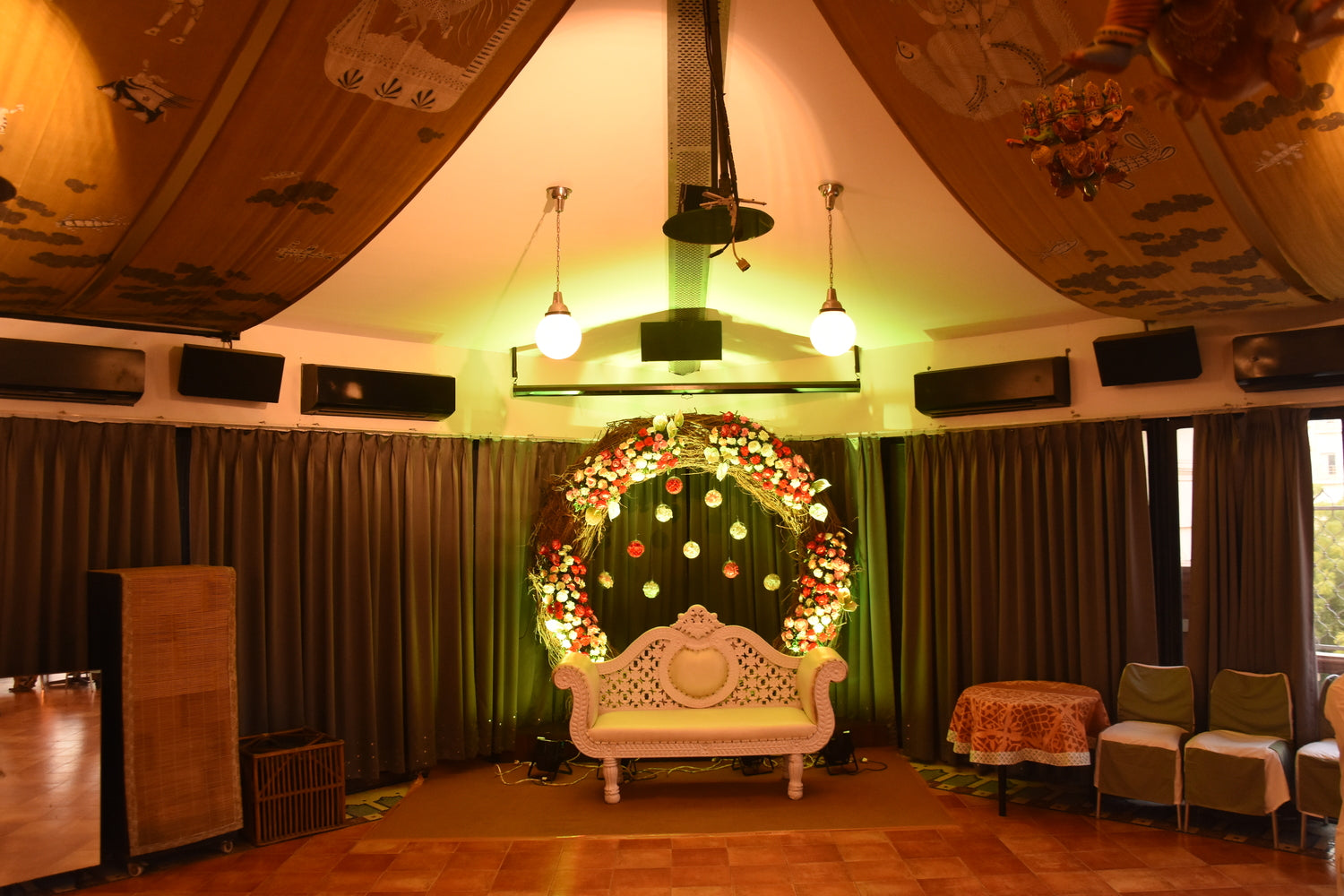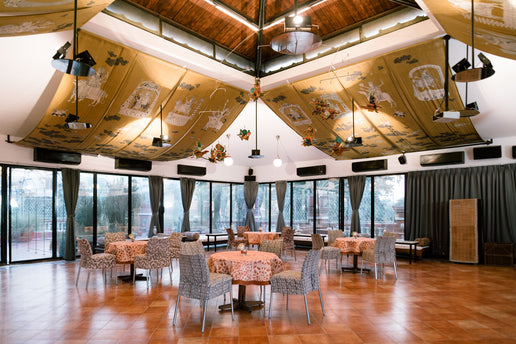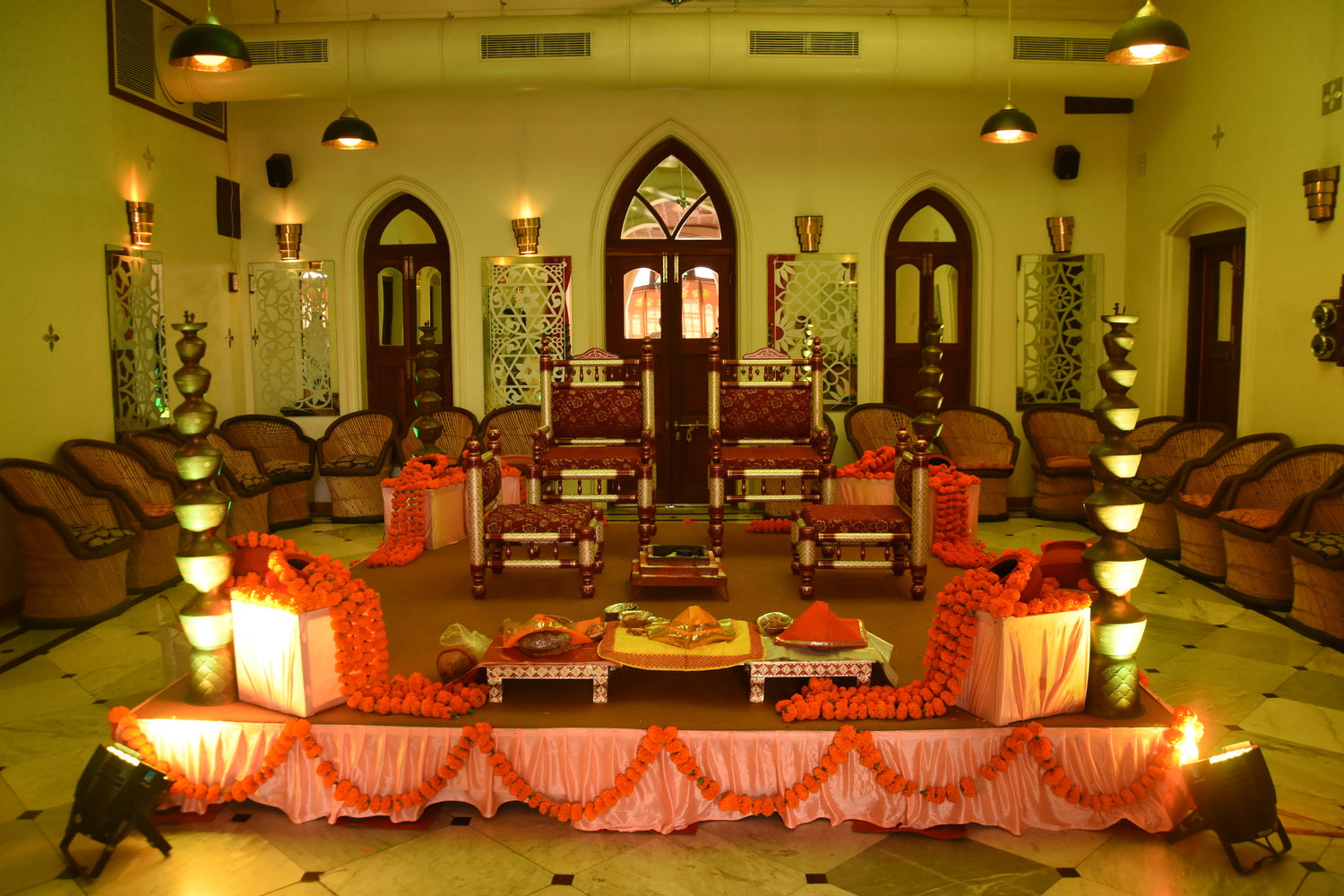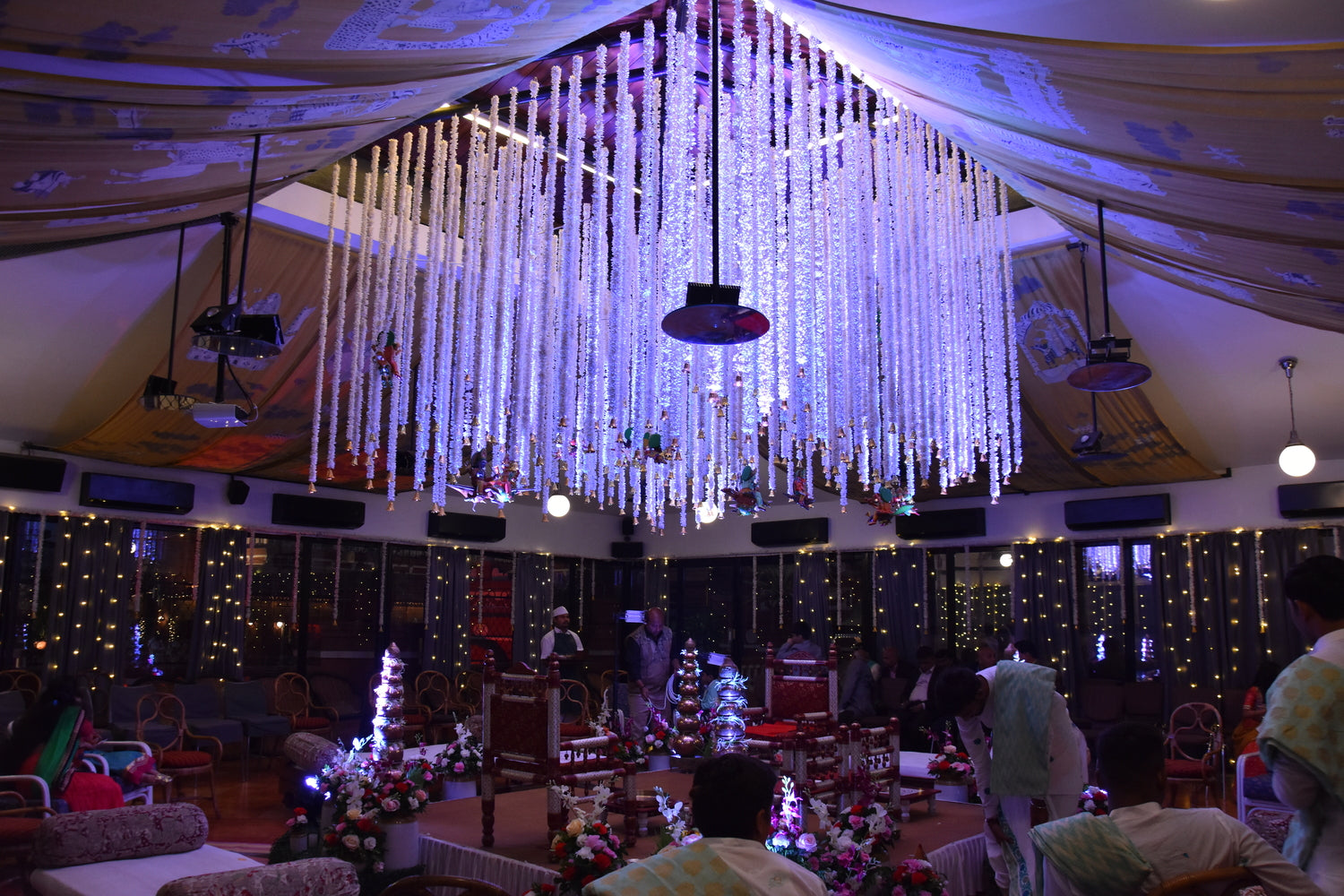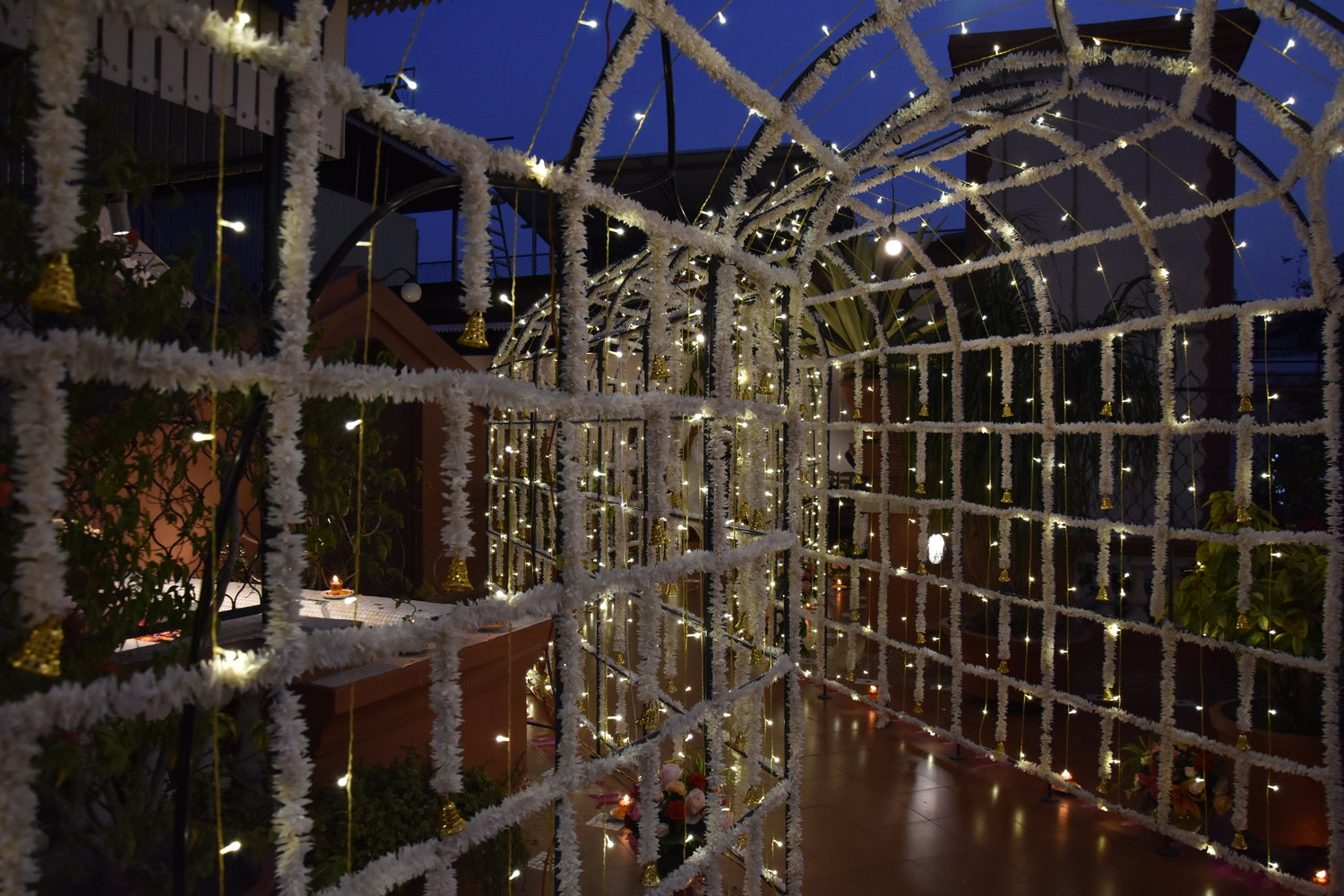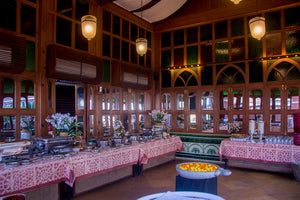 The House of Mangaldas Girdhardas
Opp.Sidi Saiyad Jali, Lal Darwaja, Ahmedabad-380001, Gujarat, INDIA.