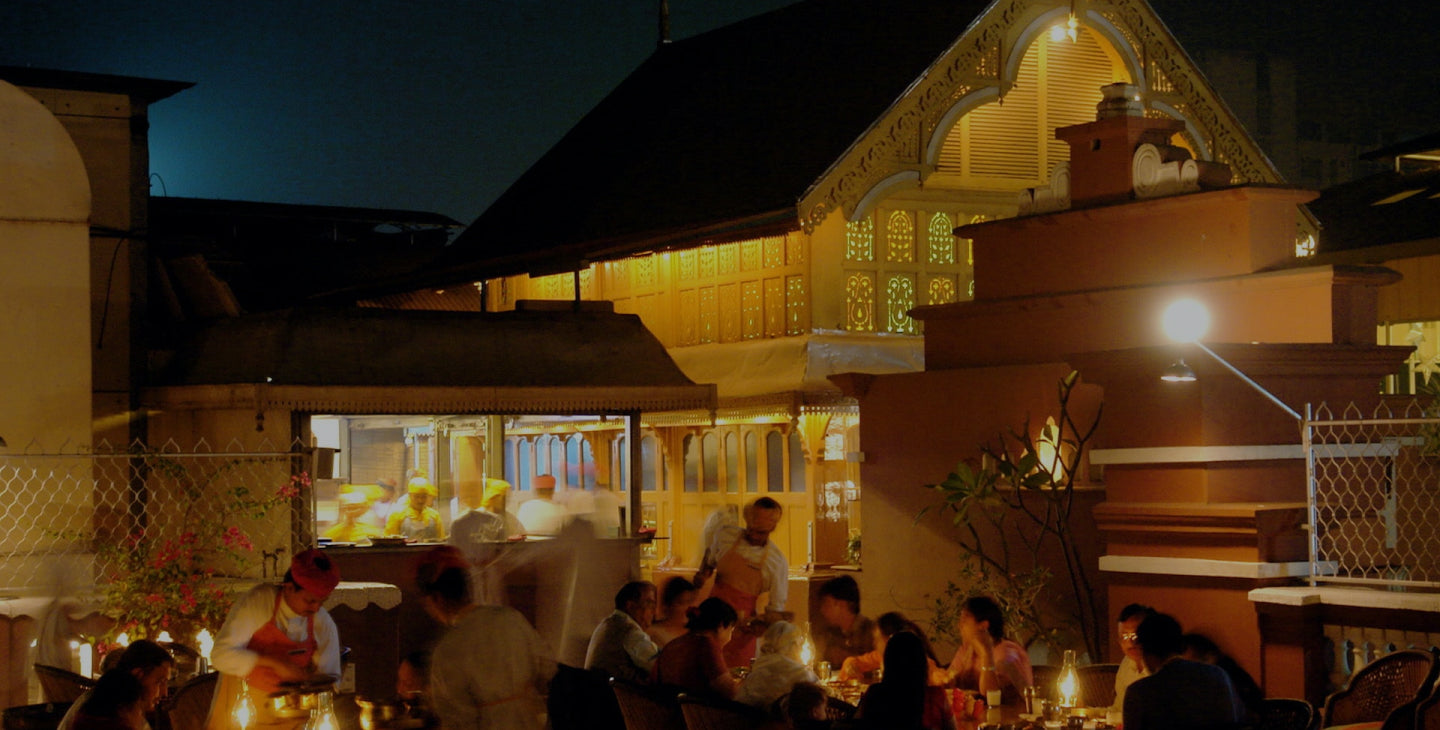 Liquid error (snippets/image-element line 27): invalid url input
Agashiye
'Agashiye' in Gujarati means 'on the terrace'. This Gujarati Thali restaurant is spread over the huge terrace atop this iconic heritage hotel.
BOOK NOW
It opened in June 1999 and from the very beginning, it served a fixed menu that changed daily. The food is served in two different formats, Heritage Grand and Heritage Classic, in Silver and Kansa thalis respectively.

The unlimited service opens with starters while you are seated in the lounge or terrace area while the main thali is served in the indoor or outdoor dining space by a courteous staff in traditional 'kansa' or silver vessels. The cuisine will remind you of a home cooked meal with fresh, seasonal ingredients that are mildly spiced and the hospitality and ambience will make you feel like a privileged guest in a grand private home.

Agashiye has served over a million customers in the two decades that it has been in existence and continues to be the 'go to' culinary experience for every discerning visitor to Ahmedabad.
Kansa Thali
Silver Thali
Takeaway Thali
also available On